Artemis appoints The Rock Trust as its charity of the year
Established in 1991, The Rock Trust works with young people in Edinburgh between the age of 16 and 25 who are homeless – or at risk of becoming homeless. This includes young people who are in transition, leaving care or home and those involved in offending, alcohol or drug misuse. The Rock Trust provides an emergency advice service, one-to-one support, group programmes, work experience and respite places to stay.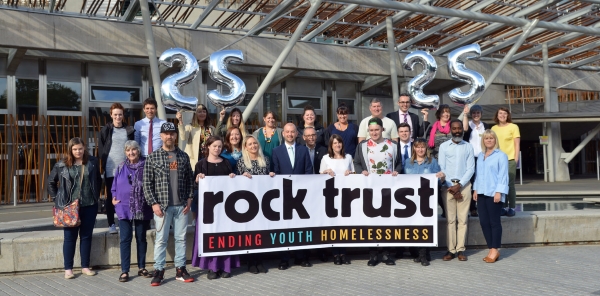 Image courtesy of and copyright The Rock Trust
Artemis' charitable foundation will make a monetary donation to the trust, which will also be the focus on fundraising events by Artemis' staff throughout the year to August 2018.
One of the first events will be a sleep-out in November 2017 where Artemis staff will give up their beds for the night and sleep outside in Edinburgh and London to raise money. Other volunteering activities include redecorating the charity's accommodation for vulnerable young people.
Find out more about The Rock Trust at www.rocktrust.org (opens in a new window).