The Artemis Charitable Foundation
Each year, Artemis gives a proportion of revenues to the Artemis Charitable Foundation. Established in 2007, it manages our charitable activities and our involvement in the wider world. Our staff and the trustees choose which charities will benefit.
The foundation supports 'core' charities in the UK and internationally in the areas of poverty, education and the environment and also makes donations to global disasters and emergencies when they occur.
We encourage our staff to get involved as much as possible through:
Staff-nominated Charity of the Year and Cancer Charity of the Year
Support for staff who are undertaking fundraising challenges
Volunteering with our partner charities
Charity trips overseas
Give As You Earn matched funding
Annual review
In 2022, the Artemis Charitable Foundation donated over £950,000 to its partner charities and the Artemis team raised over £235,000 through fundraising challenges. In another tough year for the charity sector, we are proud to have partnered with over 70 fantastic charities, providing both financial support and through the dedication of our staff who volunteered their time and skills to help causes close to their hearts.
This year also saw the launch of the inaugural Artemis Pentland Peaks Challenge with 84 Artemis staff taking part and 20 more volunteering. We are delighted that the event raised over £100,000 for Mary's Meals and SANE and will be back again on 2 September 2023. If you are interested in taking part in the 2023 event, visit the Pentland Peaks Challenge website.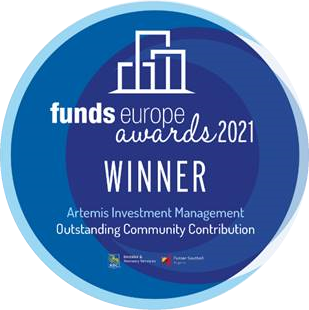 In 2021, we were particularly proud to win the Outstanding Community Contribution award at the Funds Europe Awards. It is a welcome acknowledgement that our staff and the Foundation engage so actively with the wider world and communities beyond fund management, and we have steadfastly continued our efforts in 2022.
Further information
If you would like to apply for funding from the Artemis Charitable Foundation, please read our application guidelines.
For further information about the foundation, please contact the coordinator at [email protected].