The traditional ESG perspective regards community relations as an operational risk to be managed. Moreover, the Sustainability Accounting Standards Board's (SASB's) Materiality Map (opens in a new window), often referenced by investors as a framework for considering ESG, only identifies 'community relations' as being of relevance to extractive industries: to mining, energy and chemicals companies.
Although they may provide jobs, the downside is that living next to these sorts of operations isn't always pleasant. For these types of companies, community engagement builds understanding, goodwill and ensures they have a social 'licence to operate'.
So far, so good. But there's more to community relations…
Rather than a risk to be managed, companies in certain sectors who consciously build communities around their products can obtain a competitive advantage
SASB makes no reference to community relations as being of relevance to other sectors. We think this is an oversight: as the value of companies becomes increasingly based on intangibles, the traditional ESG view of community needs to evolve.
Apple was one of the first companies to realise the power of community
Not only did it pioneer a new wave of home computing, it was also the first company to have a community team and build a customer community programme. In the mid-1980s, it established the 'Apple User Group Connection' (opens in a new window). It's hard to imagine now, but prior to this, participating in online forums wasn't something that companies did. Even Apple was hesitant…
But in doing so it tapped into an important trend that would accelerate over the decades that followed: the growing power of the customer and their ability to talk to their peers. In the early days of the internet this took place through bulletin board systems, and now through a variety of social networks.
Human beings are fundamentally social animals
Good customer communities tap into this and are most likely to succeed if both company and customer have a shared mission. We have previously written about our investment process and how it considers which (if any) business 'powers' an investee company possesses.
---
The powers of community development: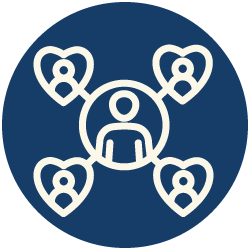 Network effects: enthusiastic members help to acquire new members, resulting in lower customer-acquisition costs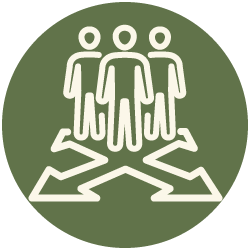 Reduced switching: members of a community are loath to abandon it, resulting in increased member retention
Brand enhancement: people will pay more for the same good if they feel part of a community that helped build it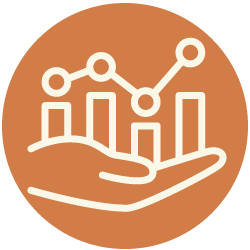 Scale economies: members within the community support each other in user forums, reducing customer service costs
---
Community matters just as much for asset-light businesses as it does for traditional, capital-intensive ones
Community is hard to copy. It resides in people, relationships, emotional investment and identity and, much like corporate culture, this takes time to build.
Our holding Shopify epitomises community engagement
Best thought of as an e-commerce entrepreneurial ecosystem, Shopify's community activities includes online training courses, open learning programs, one-on-one support for entrepreneurs and Shopify meet-ups (quarterly events with a panel of e-commerce experts and store owners who share their experience in marketing, SEO, design, branding, social media and warehousing).
Its 'traditional' Shopify community has 866k members. That community plays such a central role in this business only seems right given that, like most of the world's technology, open source collaboration played a major role in its development.
Community engagement in the medical technology space takes a broadly similar form
Engagement ensures customers (patients) get the most out of their purchases (medical devices), via online training, forums and connecting with other patients. From the company's perspective, engagement ensures product-market fit from those most able to provide it.
Cochlear's 'family' has more than 140k members providing community support and inspiration, with volunteers offering their time and support for new recipients of the hearing device
Insulet, which makes insulin delivery devices, has operated a community platform for the users of its Omnipod devices, collectively referred to as 'Podders', since 2016
Consumers today expect a different relationships with brands
Regardless of the sector, technological and cultural changes have enabled far greater interaction between customers – and between customers and the companies they support.
This means the future of business is to be more open, more connected and engaging
Those companies that can harness the power of community are giving themselves a powerful advantage, in both cultural and financial terms. These are the businesses that the Artemis Positive Future fund wants to invest in.